We are only offering this software a year and half ago, limited it to 50 copies and sold out in a few weeks.
The software works same as the horse version, except this one covers the Betfair Greyhound meetings
UK, Australia and New Zealand (plus other from time to time).
We have limited the copies to 10.
Because a lot of the greyhound races have poor liquidly.
This upgraded deluxe software does Win Market, Place Market and you can Dutch bet also.
Now you can bet upto 10 races at once, plus it has our famous Mexican Wave option.
This video is for our Saw Deluxe Horse software, however the principle is the same for the Greyhound one.
Here is the first few hours on getting the software..
Stop loss was hit on Backing ( had 15 losing back bets in a row).
Please remember that the software is a loss recovery staking plan,
so set a stop loss that you are comfortable.
Don't try and set a target too high for your Stop Loss, and remember your Stop Loss is not your Bank.
You can read more on this in the User Guide within the software.
On a Laying Stop loss of $100.00, can result in a loss of $300.00 (100x 2 (3.00) dog.)
Today (13th July, we have had the longest run of losing lay bets at 4, in 170 bets.)
If the back bets Stop loss was set at 50, then I would have had one only stop loss, as as 100
but saving a 53 point loss. 50 stop will still get you covered for around 12 losing bets.
So you may want to look at a lower stop loss on the backs.
The results below are UK Racing Only.
You may want to do Lays only?
You may find the day races are better?
Once I get more data I will look at this also.
This only one way to use the bot, I am sure like in the Horse SAAW bot
you will find what works an suits your style.
The software is a tool, you are the craftsman.
UK Greyhounds Race from around 10.30am to after 10pm 12 hours of racing
The bot will track and bet on upto a 100 or more races a day.
At £1.00 targets, that soon adds up.
The software runs by itself.
Truly, set and forget for the day or longer, run on VPS or you PC.
Grab it before it DISAPPEARS......
Your software to making the DOGS PAY.......
Only 10 available

Licence is for 1 Computer Only.

and 12 months use.

For Window Based Computers Only.

Can be used on Windows based VPN also.

Limited Numbers

Grab Now For

£99.97

Around 27p a day!!

Bet these all year round.

---
Please "Gamble Responsibly" http://www.gambleaware.co.uk/ 
Gambling is risky, do not bet with money you cannot afford to lose and be sure you understand what you will need to spend in order to get the returns indicated.
If you don't accept this offer where will you be with your punting in a month from now?
2015© www.stopatawinnerbot.com
Steve Davidson © 2015
Refund Policy

We, as a merchant, provide both products (goods) and services (information) to our customers.

Unlike companies that provide a tangible product that can be returned for a refund, our product is information. It can be used immediately upon viewing, and there is no product to return. Once a service has commenced, there can be no refund. Our services are the absolute best we can make them. Just as with the Stock Market, our customers must recognize that the information cannot be guaranteed, and that past performance is not a promise of future results. What is guaranteed is that each and every customer will receive the service that was purchased in full.
If merchandise or products are ordered through a Direct Mail advertisement or via the Internet, the guarantee, if any, is included in the mailing, promotion or service description. Our advertising will also include the terms and conditions for refunds on any books, publications and/or systems purchased.
Cheers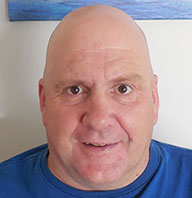 Steve Davidson